Hanging Basket Planting
Right now you can call us and have us plant up a hanging basket for you!
Call from home if you like, or from our parking lot. And of course you can still come in if you like. Normally we do a "hanging basket planting weekend" this time of year, when you can bring in your own basket as well, but because of COVID-19 we can't accept your baskets. And to avoid crowding on the weekends we're having our planting event go all week, through Tuesday 4/14/2020.
Above is a freshly planted basket – it will get much bigger over spring and summer.
We're running a sale too: Plastic and coconut fiber lined empty hanging baskets half price, and 2″ flowers are "buy 4 get 1 free".
Here are the flowers we have in 2″ pots for planting in hanging baskets.
Ivy Geraniums
Part to full sun. Very tough. Heat, cold and drought tolerant, and very easy to grow. Trailing growth habit, unlike their more upright cousins the Zonal Geraniums. Prolific blooms if you pick off the spent flowers. Will bloom until hard frost in the fall. One of the most common summer hanging basket flowers.
Varieties, in picture order: Deep Rose, Lavender, Merlot, Dark Red, Burgundy Blaze, White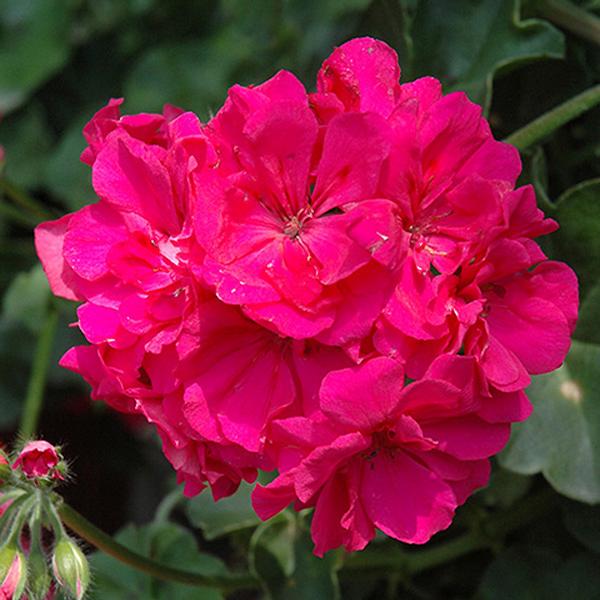 Million Bells (aka Calibrachoa)
Part to full sun. Another good cool weather flower than blooms prolifically through the summer. More compact growth habit than Ivy Geraniums, but not upright. More like a globe of flowers. Leaves and flowers are a smaller version of their cousins the Petunias (the foliage is not sticky), but the plants will grow big and dramatic with tons of blooms.
Varieties, in picture order: Kabloom Blue, Kabloom Cherry, Kabloom Coral, Kabloom Light Pink Blast, Kabloom Pink, Kabloom White, Kabloom Yellow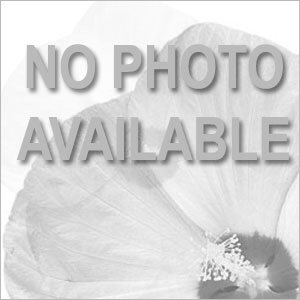 Wave Petunias
Part to full sun. Prolific bloomers with big showy blooms and trailing growth habit.
Varieties, in picture order: Easy Wave Violet, Easy Wave Purple Classic, Easy Wave Neon Rose, Easy Wave Burgundy Velour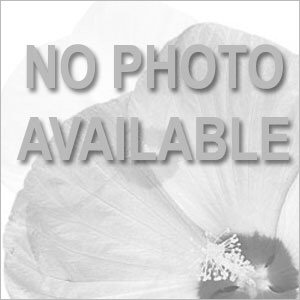 Verbena
Part to full sun. Masses of small blooms, and very interesting foliage. Plants tend to spread out horizontally and trail. Definitely not upright. Attractive to butterflies.
Varieties, in picture order: Firehouse Pink, Firehouse Grape, Firehouse Red
Fuchsias
Partial shade or dappled sunlight. Will not take direct afternoon sun. Gorgeous trailing cascades of hanging blossoms. Make sure to pinch off spent flowers to keep them blooming all summer. A spectacular hanging basket for areas that do not get enough sun for some of the other flower choices. Hummingbirds love Fuchsias.
Varieties, in picture order: Bicentennial, Blue Eyes, Dark Eyes, La Campanella, Lena, New Millenium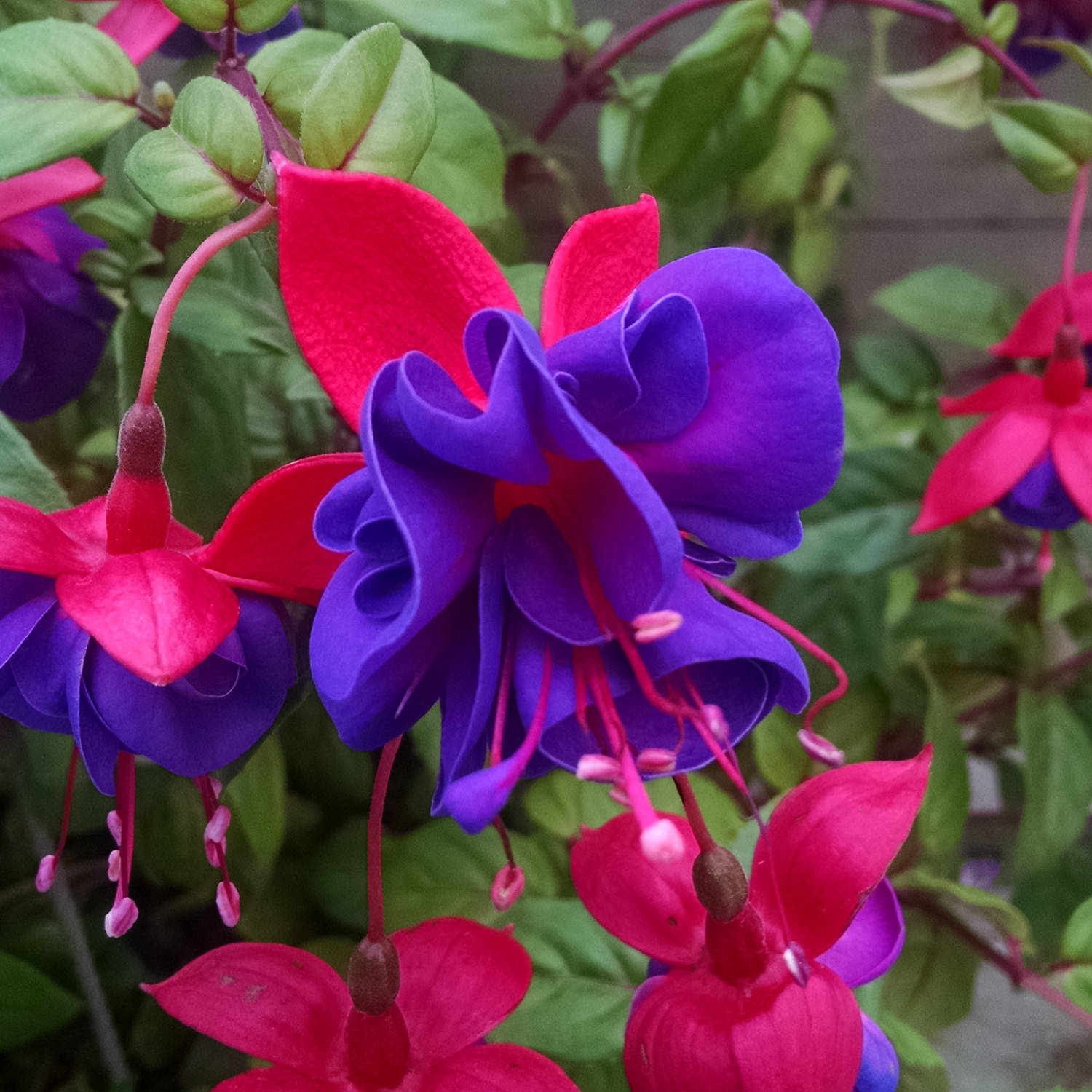 Lobelia (Lobelia erinus)
Sturdier than a regular garden Lobelia, these will take more sun and hold up in the heat of summer. Lots of small blossoms and delicate, deep green foliage. Semi-trailing compact growth habit.
Varieties, in picture order: Waterfall White Blush, Waterfall Blue, Waterfall Purple